I don't want this to be just another online course that you sign up for and never use. So I've set up systems to increase engagement and accountability, as well as offering some quick wins so you can see results right away. When you join Guerrilla Publishing, you'll also get...
Bookselling Bootcamp + Workbook

There's so much material in my courses, it can seem overwhelming. So I've set up a companion workbook and email series with 24 simple, specific tasks to take each week. You'll be encouraged to share your results, and also earn rewards for taking action.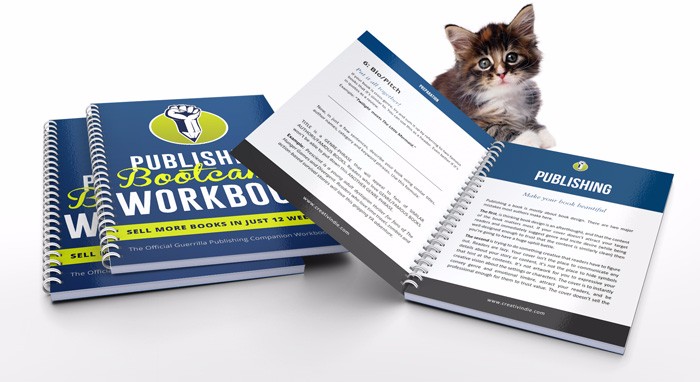 $500 VALUE

One YEAR of Support and Feedback

I never want you to feel alone or frustrated, so I've set up a private Facebook group where you can find instant support, feedback and hundreds of new writer friends.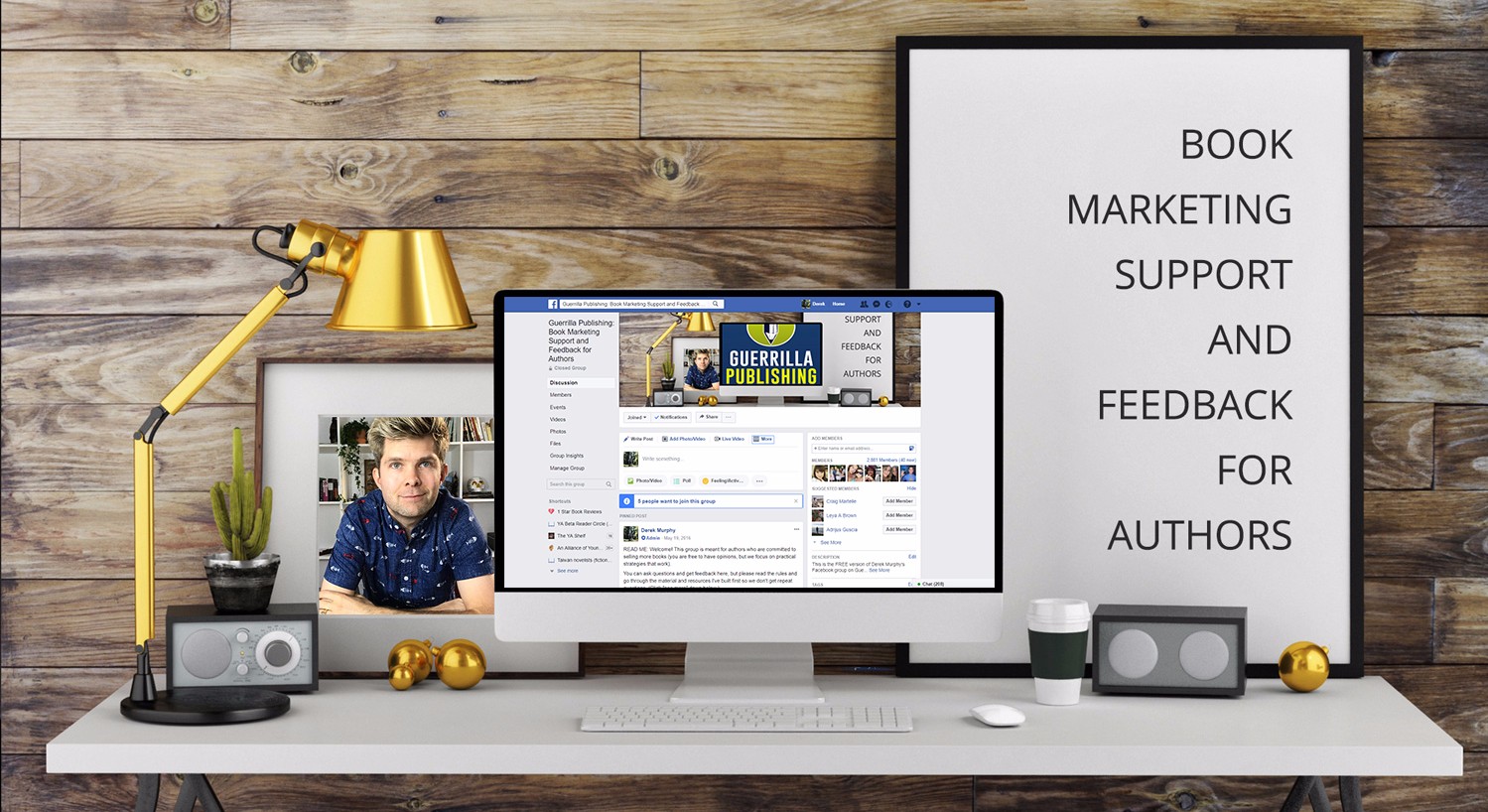 $500 VALUE

Book Design Templates

Most marketing courses ignore the fact that a poorly designed book will KILL sales. Save time and money with my templates and in-depth book design tutorials.


$47 + $87 VALUE

Two BONUS courses

Guerrilla Publishing is a crash course to launching bestsellers, because I know that some authors don't want to spend the time to build a stable, long-term author platform. But because I believe it's so important, I'm including my first course (Reach Your Readers) and my next course (The 21-Day Bestselling Author Platform).


$749 + $149 VALUE

BookFetti + 1000 Subscribers

I talk a lot about using book giveaways to grow a list of ideal readers, but I didn't want you to have to buy the expensive giveaway software I've been using. So I developed my own. You'll get it, along with a mini-course on building your email list to 1K.


$97 VALUE

You'll also learn...

> Simple strategies I use to get at least 50 book reviews on every new book I launch.
> What you actually need to include on your author website to get traffic.
> What to blog about to attract your ideal readers.
> How to build your list quickly with the perfect optin offer.
> How to write an autoresponder series that converts subscribers to loyal fans.
> How to write an irresistible book description that forces readers to reach for their wallets.


Also included:
> Video training on the bestselling STRATEGY I've used to help dozens of authors reach their first 1K/month in book sales.
> A list of common book marketing mistakes and how do to better than 99% of the other authors in your genre or field.
> Tech training on setting up all of the backend stuff for Mailchimp, Leadpages and Wordpress (not required, if you want to use something else...)
> PLUS a personal review of your current platform with feedback and quick tips for maximum impact.

Finally and most importantly, you get exclusive access to a personal publishing coach and book marketing expert (that's me!) to answer all your questions and make sure you get the support you need to see REAL RESULTS.