Everything You Need to Create a Professional Nonfiction Book Cover Design


Welcome to your one-stop solution for captivating and high-converting non-fiction book cover designs. Imagine the ability to enthrall your potential readers at first glance, motivating them to uncover the valuable insights hidden within your pages. Our customizable book cover design templates are here to help you make that dream a reality.
The Problem:
We understand that creating an appealing book cover can be a challenge. A cover isn't just a protective layer—it's the face of your book, your first chance to catch a reader's attention, to make them pause, pick up, and delve into the world you've created. It needs to encapsulate your book's essence and stand out in the crowded marketplace, which can seem like a daunting task.
The Solution:

That's where our Non-Fiction Book Cover Design Templates package comes into play. Designed by seasoned professionals with a deep understanding of market trends and reader psychology, these templates are purpose-built to elevate your book's appeal.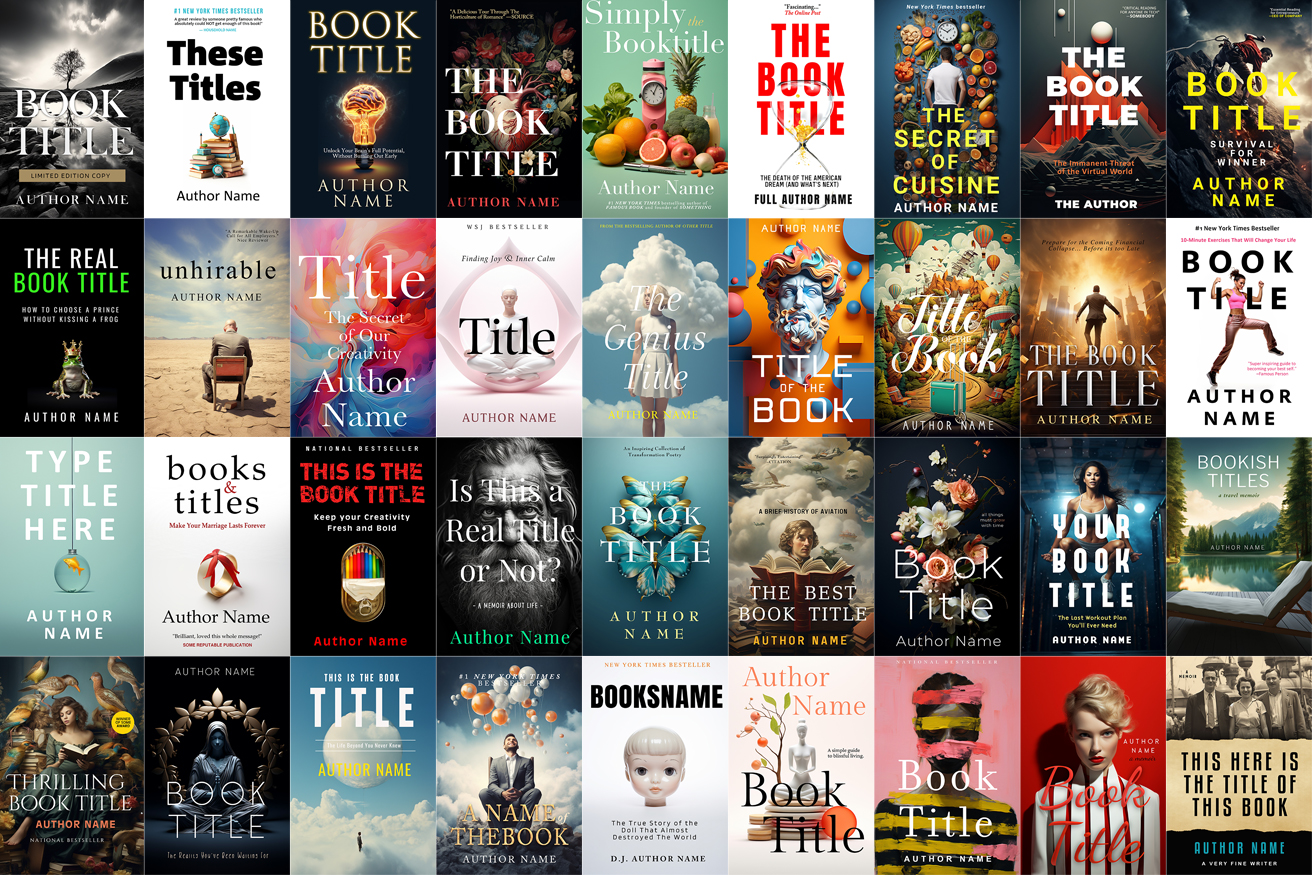 Bookstore quality, budget price.

All our covers are market-tested: leveraging data from bestselling books, our templates are designed to align with proven market preferences and trends. Add your own art and you'll have a cover in minutes that's built to sell.
Don't let your book go unnoticed in the sea of competition. 
Opt for our Non-Fiction Book Cover Design Templates package today and watch your book get the recognition it deserves. Click the 'Buy Now' button below to start transforming your book's first impression. Remember - A great book deserves an equally great cover.

100% Refund Guarantee
We're rebuilding, but you can check out the full package of templates here and text out our online cover design tool here. We do have a couple of tutorial videos you should watch to get up to speed and understand how to customize our unique templates, but if the system doesn't work for you or you can't get a cover you love, we'll refund you 100%.